Tour Escorted by Edna Carroll
Itinerary
Day 1, September 20, 2022
We will depart Mississauga early in the morning stopping in Woodstock and London for a pick up on our way to Joliet Il. We will be stopping at one of my favorite quilt shops, Country Stitches in Lansing Michigan before arriving at the Harrah's Joliet Hotel late in the afternoon, where we will be staying for the night.
Day 2, September 21, 2022
After a hot breakfast we will be departing the hotel and be on our way. Lunch will be on the Mark Twain Riverboat, then after we will enjoy a cruise up the mighty Mississippi. This historic town is the home of Mark Twain, where he wrote his famous novels. This is also the home to the Hickory Stick quilt shop and Bits & Pieces quilt shops as well. You will have a few hours to explore the quaint shops in Hannibal. Later in the afternoon we will arrive in Chillicothe at the Comfort Inn & Suites where will be staying the next 3 nights. (B, L)
Day 3, September 22, 2022
Everyone will be excited today as you will have the day to explore all the quilt shops in Hamilton Missouri, home of Missouri Star Quilt Company! This is the Disney Land for Quilters and there are plenty of games, prizes & giveaways at the birthday bash! Today we will  be entertained by Jenny Doan with her trunk show. (B,)
Day 4, September 23, 2022
Today you will have the whole day in Hamilton Missouri to take part in all the events and so you can visit the quilt shops you missed yesterday. (B)
Day 5, September 24, 2022
After breakfast  we will board the coach and head to Branson Missouri. Our lunch stop today will be in Springfield Missouri where you will have time to shop at Joann Fabric & Craft Store. We will arrive at the hotel in Branson late in the afternoon. (B,D)
Day 6, September 25, 2022
Today we will visit the fabulous Quilts & Quilts Shoppe. This afternoon you will be able to visit the waterfront, with it's quaint shops. Tonight we will enjoy dinner at Paradise Grill Buffet then we are off to enjoy one of the many shows in Branson. (B,D)
Day 7, September 26, 2022
This morning you will be able to visit the Outlet Mall or another shopping location. This afternoon we will be off to see the #1 Hits of the 60's show. After dinner at Florentina's we will be entertained at the Haygoods Show. this is one of my favorites! The Haygoods are a very talented family who can sing, dance and perform a high energy show.  (B, D)
Day 8, September 27, 2022
We will start our journey home stopping in Indianapolis for the night. (B)
Day 9, September 28, 2022
We will arrive home late in the afternoon or early evening. (B)
B-Breakfast, L-Lunch, D-Dinner
Amazing Tour Price
Priced per person in CDN Dollars
Double Occupancy—$2359.00
 Triple-$2199.00
 Quad-$2099.00
 Single-$2999.00
 Price includes taxes.
Shows and restaurants could change depending on availability.
Dates
September 20-28, 2022
Payable by cheque to TravelOnly, e-transfer or credit card. Payment in Full after May 12, 2022. There are 4 seats left on the coach departing from Mississauga. There are 8 seats left on the coach from Woodstock, London and Sarnia pickup.
Price Includes
Accommodations
Transportation
7 Breakfasts, depending on covid-19 restrictions, 1 Lunch, 2 Dinners
Trunk Show by Jenny Doan, 3 shows in Branson, River Boat Cruise on the Mississippi.
Book Now! 
To reserve your place, please contact:
Edna's Travel/TravelOnly
Phone: 519-468-0129
Email: ecarroll@travelonly.net
TravelOnly Corporate Office
325A West St.
Brantford, On., N3R 3V6
Phone: 519-752-4363
www.travelonly.com
TICO #04316071

Tour Escorted by Edna Carroll
Itinerary—January 4-15, 2023
This is a wonderful cruise for everyone, whether you quilt or not. We will be cruising to one of the man made wonders of the world, the Panama Canal. Enjoy all the ports of call and this beautiful ship, the Eurodam, on the sea days or if you are a quilter take in the Quilt Program at Sea hosted by K&A Quilt Studio! K&A will provide all the Husqvarna sewing machines so there is no need to worry about getting yours on the ship.
Full Itinerary 
January 4, 2023
Today we will embark this beautiful ship Eurodam in Port Everglades, Fort Lauderdale. The ship will depart at 4:00PM. There will be plenty of time to explore the ship and see all that it has to offer.
Day 2 - January 5, 2023
 Half Moon Cay, Bahamas
All Bahama Islands are full of tropical wonders and sun-kissed beaches. But Half Moon Cay, Holland America Line's private island in the Bahamas is an absolute stunner. We're not the only ones enamored with our crescent-shaped slice of heaven—Half Moon Cay is the highest-rated Bahamas private island. It has won Porthole Cruise Magazine's Best Private Island award consecutively for 20 years and garnered the best in Travel Weekly's Readers' Choice Awards. When you feel the sugar-white sand on your toes or see its brilliant blue lagoon, you'll understand why cruise travelers love Half Moon Cay. True bucket-list excursions, secluded cabanas, and stunning beaches make it ideal for any type of vacation. 
Day 3 - January 6, 2023
Day at Sea
Today is day 1 of the Quilt Program at Sea with K&A. If you have signed up for this program you will be sewing a table Sewing Bitty Bag to get used to the new Husqvarna machines then starting your Lets-Go-to-The-Beach Bag. 
If you are not a quilter you can take in all the activities the ship has to offer or find a comfortable lounge chair and relax and take in the view.
Day 4 - January 7, 2023
Aruba
Located off the coasts of Venezuela and Colombia, the windswept Dutch island of Aruba feels like another world. When you take a cruise to Aruba, you can relax in the shade of a swaying Divi Divi tree on a pristine beach or explore untamed coastal cliffs in an exotic landscape filled with cacti. Just one day on an Aruba cruise can lead to a lifetime full of stories.
Day 5 - January 8, 2023
Willemstad, Curacao
There is so much to see and do on our cruises to Curaçao. This precious island has a good mixture of history and modernism which all of our guests can truly enjoy. The capital of Curaçao, Willemstad, is almost as old as a more famous Dutch settlement—it was founded in 1634, just 10 years after New Amsterdam, later called New York. But while the Dutch control of New Amsterdam was relatively brief, Curaçao remains a part of the Netherlands to this day. Our Curaçao cruise takes you to its historic center which is a unique mixture of Dutch architecture and Caribbean pastels, its gabled row houses overlooking Sint Anna Bay, a waterway dividing the city in two and connecting the Caribbean to the protected Schottegat Bay. The entire historic center of Willemstad has been recognized as a UNESCO World Heritage Site. While Willemstad's legendary days of yore can be explored at institutions like the Kura Hulanda and Curaçao Maritime Museum, this is a vibrant, living city too. Our Curaçao cruise highlights this multicultural melting pot which might include a stop at its floating market and a visit to a Curaçao distillery to taste the famous local liqueur. Natural wonders await as well: Some of the Caribbean's most stunning diving and snorkeling spots are here. Finally, a meal in Willemstad will let you experience the diversity of the island through the surprising flavors of its cuisine, which reflects European, Caribbean and Latin American influences.
Day 6 - January 9, 2023
Day at Sea
Day 2 of the Quilt Program at Sea, with K&A Quilt Studio, for the quilters on board.
If you are not a quilter you can take in more of the activities the ship has to offer or find a comfortable lounge chair ad relax and take in the view.
Day 7 - January 10, 2023
Cartagena, Columbia
Its official name is Cartagena de Indias—or "Cartagena of the Indies"—but call it Cartagena for short. The formal name hints at this Colombian city's colonial relationship with Spain; it was founded in 1533 and named after the mother country's Cartagena. Colombia declared independence in 1810, but there's plenty about its fifth-largest city that evokes old Spain, including the impressive fort of Castillo San Felipe de Barajas, and the wall that encloses the old town, one of the few intact structures of its kind in the Americas. Both were considered important enough to inscribe on UNESCO's list of World Heritage Sites in 1984. They may be historical artifacts, but the fortress and wall aren't merely tourist attractions; they are central to daily life here. Take a stroll and you'll see couples sitting atop the wall, locked in passionate embraces; parents watching their children walk it like a balance beam; and friends chatting while enjoying the Caribbean breeze. Along with history, there's cultural and culinary intrigue here, too. This colorful city was a muse of the late Nobel Prize–winning writer Gabriel García Márquez, and is increasingly being recognized outside Colombia for its cuisine, which takes many cues from Caribbean ingredients. (Don't leave without trying the coconut rice.)
Day 8 - January 11, 2023
Entering the Panama Canal, Gantun Lake, Colon Panama
Think of the Panama Canal, and the image that may come to mind is of the world's huge tankers and cruise ships passing through a series of locks. That, however, reflects only one aspect of this part of the world. As ships travel from the Atlantic to the Pacific, they also pass colonial towns, historic fortresses and manmade lakes that are today home to sanctuaries for hundreds of different animal and plant species. At the Atlantic entrance to the Panama Canal, Colón evokes the old Panama of yesteryear, with its historic buildings gradually being restored. Some 77 kilometers (48 miles) to the south, at the canal's Pacific entrance, Panama City's glittering skyline of office towers and condominiums reflects the country's dynamic present and future. Traveling between these two cities, an epic tale unfolds before you—an old-school feat of engineering, ambition and courage. As David McCullough recounts in his sweeping history The Path Between the Seas, it was a combination of sheer human might and engineering prowess that today allows ships to cross the Panama isthmus, saving sailors from making the dangerous, almost 13,000-kilometer (8,000-mile) journey around the tip of South America. 
In recent years, a Panama City building boom has invited the inevitable comparison to Dubai. Miami might be more accurate in terms of the skyline, but either way a mighty impressive transformation has taken place in a city that was once known primarily for one thing, the canal. And the forward trend continues with the 2014 opening of a metro line and major new green spaces. With English widely spoken and a U.S. dollar-based economy, Panama is an easy place to visit, which helps account for the enormous number of American citizens now living there.
Dating to 1519, Panama City holds the distinction of being the Spanish Crown's first city on the Pacific. Gold, silver and treasures plundered from all the Americas were transported across the isthmus and sent back to the Old World. Panama City prospered big time for centuries, so today's boom is really a sequel. The great news for preservation-minded travelers is that, despite the rapid urban change, the city is actively improving the Casco Viejo, its historic colonial heart. After the pirate Henry Morgan plundered the original settlement, this walled seafront area grew to be filled with mansions and churches of great distinction. It's all still there.
Colon lies on the stunning Caribbean coast of Panama, where unparalleled beaches and lush tropical scenery are de rigueur. In nearby Portobello, discover the ruins of Spanish forts, watch the colorful yachts sailing in the bay or hunt for treasures in the local markets. Travel to the Gatun Locks for a bird's eye view of the immense ships passing through the Panama Canal.  
Day 9 - January 12, 2023
Puerto Limon (San Jose), Costa Rico
Puerto Limón probably isn't the most bustling port you've ever visited, but don't be put off by its facade; like most coastal towns in Costa Rica, it is a perfect base from which to explore an attraction- and activity-rich region that can fulfill a variety of interests. You're never far from a rain forest or outdoor adventure in Costa Rica, and there are lots of day trips from Puerto Limón that allow you to pack in an adrenaline rush or a few more ticks on your birding list within just a few hours. There are treetops for zip lining and rushing rivers for whitewater rafting if you're a more active traveler, and animal lovers can take sanctuary tours in and around Puerto Limón. Of course, when it comes time to eat, there's plenty of the national favorite, gallo pinto (rice and beans), and as with many port towns, there is lots of fresh seafood and even an upscale Italian restaurant. As for shopping, you can find arts and crafts that were made locally as well as edible treats like handmade chocolate. 
Day 10 & 11 - January 13 & 14, 2023
Days at Sea
Day 3 & 4 of the Quilt Program at Sea, with K&A Quilt Studio, for the quilters on board. Today K&A have chosen a Loving My Deck Chair Lap Quilt, Chain Chain Chain by Strip Club Pattern.
If you are not a quilter you can take in more of the activities the ship has to offer or find a comfortable lounge chair ad relax and take in the view. Relax and enjoy the last two days of this wonderful cruise.
Day 12 - January 15, 2023
Today we have to disembark the ship after having a fun-filled cruise and making new friends.
Prices start at the following based on double occupancy until supplies last;
Inside cabins -$2311.26
Veranda - $3111.26
Suites - $5686.76  
Priced in CND Dollars 
Price includes taxes.
Price Includes
Cruise, meals while on the cruise ship and a Meet & Greet with all your fellow Cruisers.
Price does not include quilting retreat on board, gratuities, drinks, shore excursions, upgrades to specialty restaurants or personal items.
K&A Quilt Program At Sea
The cost of the Quilt Program is $420.00. The kits and patterns are extra.
K&A Quilt Studio is excited to announce that they have just signed Patti Carey, from Northcott Fabrics to join Mary Lamb as the instructors for the Quilt Program. these ladies have put a great program together for the cruise! The full program will be announced soon.
Quilt Program must be booked and paid for through K&A Quilt Studio.                                                                                                                                                                          Click below for the list of classes.                                                                                                                                                                                                                                                      Quilt Classes on Cruise
K&A Quilt Studio Contact Info;
90 Samnah Crescent
Ingersoll, ON N5C 3J7
P: (519) 425-4141
Holland America has an amazing Cancelation Protection Plan where you can cancel for any reason. This gives great peace of mind in these uncertain times.
Book Now!                                                                                                        To reserve your place, click on Book Now or contact Edna:
Edna's Travel/TravelOnly                                                                                                         Phone: 519-468-0129                                                                                                                Email: ecarroll@travelonly.net
TravelOnly Corporate Office                                                                                                      325A West St                                                                                                                              Brantford, ON, N3R 3V6                                                                                                           Phone: 519-752-4363
www.travelonly.com                                                                                                                    TICO #04316071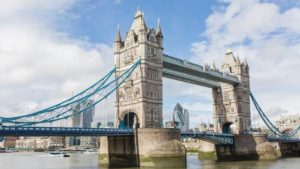 Itinerary August 13-26, 2022
Day 1, Saturday, August 13
Depart Canada
Day 2, Sunday August 14
We will be met by our transfer to take us to our hotel. On the way  to the hotel we will be stopping at Liberty of London. The rest of the afternoon will be yours to enjoy the local sites. The next two nights will be at Park Plaza London Waterloo. The Park Plaza London Waterloo hotel is near the London Eye, the Imperial War Museum and within walking distance of many of London's most-visited attractions. Our South Bank hotel is also 10 minutes or less from London Waterloo and a two-minute walk from the Lambeth North Tube Station, making it easy to explore the entire city.  Tonight we will have welcome dinner at a local pub.(D)
Day 3, Monday, August 15
Today we will have a coach tour of London's most famous sights, Big Ben, Parliament, Westminster Abbey, Buckingham palace, and the Tower of London. You will have a choice to visit the Victoria & Albert Museum, the world's largest museum of decorative art and design, housing a permanent collection of over 4.5 million objects. It was founded in 1852 and named after Queen Victoria and Prince Albert. Or you can have free time in London. Tonight we will have Dinner and a cruise on the River Thames. A great way of enjoying dinner as you sail past the iconic sights of the city. From the center of the river you get a unique view of the Houses of Parliament, London Bridge, Tower Bridge, the Docklands and the Millennium Dome whilst at the same time enjoying first class service, a delicious meal and to complete the evening a live entertainer who sings songs from West End musicals! (B,D)
Day 4, Tuesday August 16
After breakfast this morning we'll explore textile collections at the American Museum, where vintage American quilts include 18th century examples by Sioux and Amish women, and slaves. The American Museum is at the 1820 Claverton Manor.Late afternoon arrival in Bath an exploration of this culturally and historically rich city. See the 18th-century Royal Crescent, a street that boasts some of the greatest examples of Georgian architecture in England. Other fine examples of Georgian architecture include the Circus, a circular space surrounded by large townhouses. After lunch we will  visit the Roman Baths. No visit to the city would be complete without time at the Roman Baths. The first shrine at the site was built by Celts, but the temple we see was constructed by Romans between A.D. 60 and 70, and the complex was enhanced over the next 300 years. The ancient baths grew up around a natural hot spring. During the Roman occupation of Britain, and possibly on the instruction of Emperor Claudius, a stone chamber was built in the spring. Late in the afternoon we will make our way to Cardiff where we will be staying at the Park Plaza Cardiff. Dinner will be on your own tonight. (B)
Day 5, Wednesday August 17
Today we have a private Curator Tour of the St Fagans Museum.  This museum has been Wales's most popular heritage attraction for many years. It holds a special place in the hearts of the people of Wales. This is because St Fagans is a people's museum, where we explore history together through people's everyday lives. Tonight we will enjoy a Welsh Banquet at Cardiff Castle. (B, D)
Day 6, Thursday August 18
Today we will enjoy a scenic drive to Lampeter, a small market and university town in the middle of the beautiful Welsh countryside. Here you will enjoy a visit and tour at the Jen Jones Welsh Quilt Centre. Have some free time to enjoy and explore the smallest town in Wales. Stop for a visit at the Calico Kate Quilt Shop, and the Red Apple Yarn Shop. We continue to The National Wool Museum at Tre-fach Felindre. The picturesque village of Trefach Felindre in the beautiful Teifi Valley was once the centre of a thriving woolen industry. Wool was historically the most important and widespread industry of Wales. In the museum in the historic former Cambrian Mills, shirts and shawls, blankets and bed covers, woolen stocking and socks were all made here and sold in the surrounding countryside - and the rest of the world. Evening is on your own. The hotel tonight will be in Mid Wales at the Metropole Hotel in Llandridod Wells. (B)
Day 7, Friday August 19
Today we will be touring through the charming Cotswolds as we make our way to Stratford upon Avon. After lunch we will have a guided tour of Strafford upon Avon,  where we will be visiting the birthplace of William Shakespeare plus many more of the sites.  We will check into our hotel the Crowne Plaza, in Stratford-Upon-Avon in the afternoon. Tonight we will enjoy an early group dinner then attend one of the plays at the RSC  theatre owned by the Royal Shakespeare Company dedicated to the English playwright and poet William Shakespeare. (B, D)
Day 8, Saturday, August 20
After breakfast we will be attending the Birmingham Quilts Festival at the NEC Convention Center in Birmingham. Perhaps the highlight of the quilting year in the UK is the Festival of Quilts - Europe's leading patchwork and quilting show.(B)
Day 9, Sunday, August 21
Travel through green English countryside to York, where you can stroll through the narrow streets of this medieval city. After a visit to the famous York Minster, meet with a member of the Quilter's Guild of the British Isles who specializes in North Country quilts. Her private collection dates from the early 19th and 20th century, and she has invited us to view the extraordinary detail of her pristine collection. You will have the option of visiting the The National Railway Museum, GB's best known railway museum. Tonight after dinner we will be entertained by a Ghost Walk in the ancient medieval streets of York. Hotel - Hilton York, York. (B, D)
Day 10, Monday, August 22
After breakfast we are on our way to Durham Cathedral. Durham Cathedral has been a place of worship, welcome and hospitality for almost a millennium, inspiring all who come. Built in 1093 to house the Shrine of St Cuthbert, Durham Cathedral is renowned for its magnificent Romanesque architecture and spectacular location at the heart of the Durham World Heritage Site. It is also the resting place of the Venerable Bede. After this stop we will have a walking tour of Durham with time on your own to explore. Later in the day we will be visiting the Beamish Museum. There is something for everyone at this museum. The quilters have a private tour - Beamish Quilts are famous throughout the world. The collection has grown and is now recognized both nationally and internationally as a collection of world importance. Tonight we have dinner at the hotel, Lord Crewe Arms, Blanchland, Northumberland.
Day 11, Tuesday, August 23
Today we will enjoy a drive through the countryside on our way to Edinburgh. We have free time this afternoon for you to take in this beautiful city and maybe pick up something Scottish. Tonight we will have an early dinner before we take in  the spectacular Royal Edinburgh Military Tattoo. From your premium grandstand seat, watch magnificent performances that symbolize Scottish culture and history
and its influence around the world.   Hotel for the next two nights The Principal Edinburgh George Street Hotel, Edinburgh. (B, D)
Day 12, Wednesday August 24
After breakfast we will be sightseeing with the Edinburgh Blue Badge guide on a city tour that includes visiting Edinburgh Castle. This morning tour will start or end at the National Museums of Scotland which hosts a unique collection of quilted garments and quilts. This afternoon and this evening will be free for you to discover Edinburgh and pick up the last minute souvenirs. (B)
Day 13, Thursday August 25
We depart on your final day in the UK and make our way to the Isle of Bute. Bute is only 15 miles long by 5 miles wide, yet much to offer the visitor. Its main town, Rothesay, is a Victorian resort linked to the mainland by ferry (40 minutes) from Wemyss Bay. We will visit the Mount Stuart 19th century Gothic manor house with extensive gardens. Tonight we will have a farewell dinner at the hotel to say goodbye to this fabulous country and our new friends. Hotel tonight is The Glenburn Hotel, Rothesay. (B, D)
Day 14, Friday August 26
After breakfast we will travel back to the mainland for an afternoon flight from Glasgow Airport. (B)
Amazing Tour Price
Double - $4999.00
Single - $6499.00
| | |
| --- | --- |
| Time of Booking |  $750.00 |
| May 1, 2022 | Final Payment |
|   |   |
|   |   |
Inclusions
13 nights' accommodation with breakfast
• All ground transportation
• The following entrances/attractions: Liberty of London, Victoria & Albert Museum, Cruise on the River Thames, The American Museum, Claverton Manor, Royal Crescent, Roman Baths, St Fagan's Museum including private Curator Tour, Welsh Medieval Banquet at Cardiff Castle, Jen Jones Welsh Quilt Centre, Birmingham Quilts Festival - 1 Day,   RSC theatre, York Minster, Beamish Museum Ghost Walk in York, Durham Cathedral, The Royal Edinburgh Military Tattoo, Edinburgh Castle, The National Museum of Scotland Mount Stuart                              • 7 Dinners                                                                                                                                    Hotels can be changed by Edna's Travel, if not available to same level of service.
Not Included  
International flights, personal purchases, Insurance, any meals not mentioned in itinerary