Tour Escorted by Edna Carroll
Itinerary
Day 1
We will depart Mississauga early in the morning stopping in Woodstock and London for a pick up on our way to Joliet Il. We will be stopping at one of my favorite quilt shops, Country Stitches in Lansing Michigan before arriving at the Harrah's Joliet Hotel late in the afternoon, where we will be staying for the night.
Day 2
After a hot breakfast we will be departing the hotel and be on our way. Lunch will be on the Mark Twain Riverboat, then after we will enjoy a cruise up the mighty Mississippi. This historic town is the home of Mark Twain, where he wrote his famous novels. This is also the home to the Hickory Stick quilt shop and Bits & Pieces quilt shops as well. You will have a few hours to explore the quaint shops in Hannibal. Later in the afternoon we will arrive in Chillicothe at the Comfort Inn & Suites where will be staying the next 3 nights. (B, L)
Day 3
Everyone will be excited today as you will have the day to explore all the quilt shops in Hamilton Missouri, home of Missouri Star Quilt Company! This is the Disney Land for Quilters and there are plenty of games, prizes & giveaways at the birthday bash! Today we will  be entertained by Jenny Doan with her trunk show. (B,)
Day 4
Today you will have the whole day in Hamilton Missouri to take part in all the events and so you can visit the quilt shops you missed yesterday. (B)
Day 5
After breakfast  we will board the coach and head to Branson Missouri. Our lunch stop today will be in Springfield Missouri where you will have time to shop at Joann Fabric & Craft Store. We will arrive at the hotel in Branson late in the afternoon. (B,D)
Day 6
Today we will visit the fabulous Quilts & Quilts Shoppe. This afternoon you will be able to visit the waterfront, with it's quaint shops. Tonight we will enjoy dinner at Paradise Grill Buffet then we are off to enjoy one of the many shows in Branson. (B,D)
Day 7
This morning you will be able to visit the Outlet Mall or another shopping location. This afternoon we will be off to see the #1 Hits of the 60's show. After dinner at Florentina's we will be entertained at the Haygoods Show. this is one of my favorites! The Haygoods are a very talented family who can sing, dance and perform a high energy show.  (B, D)
Day 8
We will start our journey home stopping in Indianapolis for the night. (B)
Day 9
We will arrive home late in the afternoon or early evening. (B)
B-Breakfast, L-Lunch, D-Dinner
Amazing Tour Price
Priced per person in CDN Dollars
Double Occupancy—$2359.00
 Triple-$2199.00
 Quad-$2099.00
 Single-$2999.00
 Price includes taxes.
Shows and restaurants could change depending on availability.
Dates
September 20-28, 2022
Payable by cheque to TravelOnly, e-transfer or credit card. Deposit of $300.00 & final payment are non-refundable but can be transferred to another person. Balance is due by May 1, 2021. Trip is dependent on 24 people by March 15, 2021.
Price Includes
Accommodations
Transportation
7 Breakfasts, depending on covid-19 restrictions, 1 Lunch, 2 Dinners
Trunk Show by Jenny Doan, 3 shows in Branson, River Boat Cruise on the Mississippi.
Book Now! 
To reserve your place, please contact:
Edna's Travel/TravelOnly
Phone: 519-468-0129
Email: ecarroll@travelonly.net
TravelOnly Corporate Office
325A West St.
Brantford, On., N3R 3V6
Phone: 519-752-4363
www.travelonly.com
TICO #04316071

Tour Escorted by Edna Carroll
Itinerary—April 23- May1, 2022
Full Itinerary 
April 23, 2022
We will depart from the Best Western in Mississauga at 6:00AM stopping in Woodstock and London to pick up our fellow quilters. Lunch today will be included at a quilt shop in Lansing Mi. After shopping and lunch we will make our way to the Hampton Inn in KanKakee Il for our first night. (L)
April 24, 2022
This morning we will depart the hotel and make our to Memphis TN! This is a day of travelling with stops for breaks and lunch. We will arrive at the Peabody Hotel late in the afternoon in time for you to find a great place for supper in the Music City. (B)
April 25, 2022
This morning we will be enjoying the Big MoJo Tour with Back Beat Tours on a vintage bus. This tour includes all the sights and fun of the Memphis Mojo Tour plus a guided tour of Sun Studio, the studio that launched the careers of Elvis Presley, Johnny Cash, Jerry Lee Lewis, Carl Perkins, BB King, Howlin' Wolf, Roy Orbison...the list goes on and on! Get your photo taken at the microphone where Elvis recorded or next to Jerry Lee's piano! The afternoon will open for you to discover some of the museum and shops. Tonight we will have a group dinner at the original BB King's Blues Club! You will be able to listen to blues, soul and rock and roll. (B,D)
April 26, 2022
After a delicious breakfast we will check out of the hotel and spend the morning at Graceland, home of the great Elvis Presley! We will have 5 hours to take in all the sites and have lunch at Graceland! Explore the beautiful mansion, walk the gardens where he found peace, tour the aircraft that he traveled on from show to show, and encounter Elvis Presley's Memphis entertainment complex for an unforgettable experience featuring legendary costumes, artifacts, and personal mementos from Elvis and his family. Once we have enjoyed Graceland we will leave Memphis and arrive in Paducah at the Auburn Place and Suites. (B,L)
April 27, 2022
This morning you will all get a chance to meet the famous, Quilt Man when he tours us around Paducah. You will learn the history of Paducah as well as hear Quilt Man's musical talents. The rest of the day we will be spent visiting the National Quilt Museum and Hancock's of Paducah. (B)
April 28 & 29, 2022
These two days are yours to enjoy one of the largest quilt shows in North America! You can explore the 100's of vendors, view the award winning quilts or take classes. The coach will be doing shuttles to the show in the morning, afternoon and one at night if there is someone taking classes. (B)
April 30, 2022
Today we will depart the hotel and start on our way home. We will arrive at the Essenhaus Inn, in Middlebury late in the afternoon. Hopefully there will be time for you to check out the quilt shop as well the other shops on the grounds. (B)
May 1, 2022
Today we will make our way home to London, Woodstock and Mississauga arriving late in the afternoon to early evening.
Amazing Tour Price
Priced in CND Dollars
Single - $3969.00
Double - $2629.00
Triple - $2199.00
Quad - $1959.00
Price includes taxes.
Price Includes
Accommodations (hotels could change but will be at same level of service) Transportation                                                                                                                            8 Breakfasts depending on covid-19 restrictions, 2 Lunches, 1 Dinner                                                                                          Tour of Memphis, Tour of Paducah, Entry to Graceland
Book Now!                                                                                                        To reserve your place, click on Book Now or contact:
Edna's Travel/TravelOnly                                                                                                         Phone: 519-468-0129                                                                                                                Email: ecarroll@travelonly.net
TravelOnly Corporate Office                                                                                                      325A West St                                                                                                                              Brantford, ON, N3R 3V6                                                                                                           Phone: 519-752-4363
www.travelonly.com                                                                                                                    TICO #04316071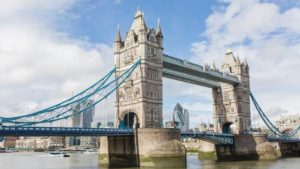 Itinerary August 13-26, 2022
Day 1, Saturday, August 13
Depart Canada
Day 2, Sunday August 14
We will be met by our transfer to take us to our hotel. On the way  to the hotel we will be stopping at Liberty of London. The rest of the afternoon will be yours to enjoy the local sites. The next two nights will be at Park Plaza London Waterloo. The Park Plaza London Waterloo hotel is near the London Eye, the Imperial War Museum and within walking distance of many of London's most-visited attractions. Our South Bank hotel is also 10 minutes or less from London Waterloo and a two-minute walk from the Lambeth North Tube Station, making it easy to explore the entire city.  Tonight we will have welcome dinner at a local pub.(D)
Day 3, Monday, August 15
Today we will have a coach tour of London's most famous sights, Big Ben, Parliament, Westminster Abbey, Buckingham palace, and the Tower of London. You will have a choice to visit the Victoria & Albert Museum, the world's largest museum of decorative art and design, housing a permanent collection of over 4.5 million objects. It was founded in 1852 and named after Queen Victoria and Prince Albert. Or you can have free time in London. Tonight we will have Dinner and a cruise on the River Thames. A great way of enjoying dinner as you sail past the iconic sights of the city. From the center of the river you get a unique view of the Houses of Parliament, London Bridge, Tower Bridge, the Docklands and the Millennium Dome whilst at the same time enjoying first class service, a delicious meal and to complete the evening a live entertainer who sings songs from West End musicals! (B,D)
Day 4, Tuesday August 16
After breakfast this morning we'll explore textile collections at the American Museum, where vintage American quilts include 18th century examples by Sioux and Amish women, and slaves. The American Museum is at the 1820 Claverton Manor.Late afternoon arrival in Bath an exploration of this culturally and historically rich city. See the 18th-century Royal Crescent, a street that boasts some of the greatest examples of Georgian architecture in England. Other fine examples of Georgian architecture include the Circus, a circular space surrounded by large townhouses. After lunch we will  visit the Roman Baths. No visit to the city would be complete without time at the Roman Baths. The first shrine at the site was built by Celts, but the temple we see was constructed by Romans between A.D. 60 and 70, and the complex was enhanced over the next 300 years. The ancient baths grew up around a natural hot spring. During the Roman occupation of Britain, and possibly on the instruction of Emperor Claudius, a stone chamber was built in the spring. Late in the afternoon we will make our way to Cardiff where we will be staying at the Park Plaza Cardiff. Dinner will be on your own tonight. (B)
Day 5, Wednesday August 17
Today we have a private Curator Tour of the St Fagans Museum.  This museum has been Wales's most popular heritage attraction for many years. It holds a special place in the hearts of the people of Wales. This is because St Fagans is a people's museum, where we explore history together through people's everyday lives. Tonight we will enjoy a Welsh Banquet at Cardiff Castle. (B, D)
Day 6, Thursday August 18
Today we will enjoy a scenic drive to Lampeter, a small market and university town in the middle of the beautiful Welsh countryside. Here you will enjoy a visit and tour at the Jen Jones Welsh Quilt Centre. Have some free time to enjoy and explore the smallest town in Wales. Stop for a visit at the Calico Kate Quilt Shop, and the Red Apple Yarn Shop. We continue to The National Wool Museum at Tre-fach Felindre. The picturesque village of Trefach Felindre in the beautiful Teifi Valley was once the centre of a thriving woolen industry. Wool was historically the most important and widespread industry of Wales. In the museum in the historic former Cambrian Mills, shirts and shawls, blankets and bed covers, woolen stocking and socks were all made here and sold in the surrounding countryside - and the rest of the world. Evening is on your own. The hotel tonight will be in Mid Wales at the Metropole Hotel in Llandridod Wells. (B)
Day 7, Friday August 19
Today we will be touring through the charming Cotswolds as we make our way to Stratford upon Avon. After lunch we will have a guided tour of Strafford upon Avon,  where we will be visiting the birthplace of William Shakespeare plus many more of the sites.  We will check into our hotel the Crowne Plaza, in Stratford-Upon-Avon in the afternoon. Tonight we will enjoy an early group dinner then attend one of the plays at the RSC  theatre owned by the Royal Shakespeare Company dedicated to the English playwright and poet William Shakespeare. (B, D)
Day 8, Saturday, August 20
After breakfast we will be attending the Birmingham Quilts Festival at the NEC Convention Center in Birmingham. Perhaps the highlight of the quilting year in the UK is the Festival of Quilts - Europe's leading patchwork and quilting show.(B)
Day 9, Sunday, August 21
Travel through green English countryside to York, where you can stroll through the narrow streets of this medieval city. After a visit to the famous York Minster, meet with a member of the Quilter's Guild of the British Isles who specializes in North Country quilts. Her private collection dates from the early 19th and 20th century, and she has invited us to view the extraordinary detail of her pristine collection. You will have the option of visiting the The National Railway Museum, GB's best known railway museum. Tonight after dinner we will be entertained by a Ghost Walk in the ancient medieval streets of York. Hotel - Hilton York, York. (B, D)
Day 10, Monday, August 22
After breakfast we are on our way to Durham Cathedral. Durham Cathedral has been a place of worship, welcome and hospitality for almost a millennium, inspiring all who come. Built in 1093 to house the Shrine of St Cuthbert, Durham Cathedral is renowned for its magnificent Romanesque architecture and spectacular location at the heart of the Durham World Heritage Site. It is also the resting place of the Venerable Bede. After this stop we will have a walking tour of Durham with time on your own to explore. Later in the day we will be visiting the Beamish Museum. There is something for everyone at this museum. The quilters have a private tour - Beamish Quilts are famous throughout the world. The collection has grown and is now recognized both nationally and internationally as a collection of world importance. Tonight we have dinner at the hotel, Lord Crewe Arms, Blanchland, Northumberland.
Day 11, Tuesday, August 23
Today we will enjoy a drive through the countryside on our way to Edinburgh. We have free time this afternoon for you to take in this beautiful city and maybe pick up something Scottish. Tonight we will have an early dinner before we take in  the spectacular Royal Edinburgh Military Tattoo. From your premium grandstand seat, watch magnificent performances that symbolize Scottish culture and history
and its influence around the world.   Hotel for the next two nights The Principal Edinburgh George Street Hotel, Edinburgh. (B, D)
Day 12, Wednesday August 24
After breakfast we will be sightseeing with the Edinburgh Blue Badge guide on a city tour that includes visiting Edinburgh Castle. This morning tour will start or end at the National Museums of Scotland which hosts a unique collection of quilted garments and quilts. This afternoon and this evening will be free for you to discover Edinburgh and pick up the last minute souvenirs. (B)
Day 13, Thursday August 25
We depart on your final day in the UK and make our way to the Isle of Bute. Bute is only 15 miles long by 5 miles wide, yet much to offer the visitor. Its main town, Rothesay, is a Victorian resort linked to the mainland by ferry (40 minutes) from Wemyss Bay. We will visit the Mount Stuart 19th century Gothic manor house with extensive gardens. Tonight we will have a farewell dinner at the hotel to say goodbye to this fabulous country and our new friends. Hotel tonight is The Glenburn Hotel, Rothesay. (B, D)
Day 14, Friday August 26
After breakfast we will travel back to the mainland for an afternoon flight from Glasgow Airport. (B)
Amazing Tour Price
Double - $4999.00
Single - $6499.00
| | |
| --- | --- |
| Time of Booking |  $750.00 |
| March 15, 2022 | Final Payment |
|   |   |
|   |   |
Inclusions
13 nights' accommodation with breakfast
• All ground transportation
• The following entrances/attractions: Liberty of London, Victoria & Albert Museum, Cruise on the River Thames, The American Museum, Claverton Manor, Royal Crescent, Roman Baths, St Fagan's Museum including private Curator Tour, Welsh Medieval Banquet at Cardiff Castle, Jen Jones Welsh Quilt Centre, Birmingham Quilts Festival - 1 Day,   RSC theatre, York Minster, Beamish Museum Ghost Walk in York, Durham Cathedral, The Royal Edinburgh Military Tattoo, Edinburgh Castle, The National Museum of Scotland Mount Stuart                              • 7 Dinners                                                                                                                                    Hotels can be changed by Edna's Travel, if not available to same level of service.
Not Included  
International flights, personal purchases, Insurance, any meals not mentioned in itinerary